Areas We Cover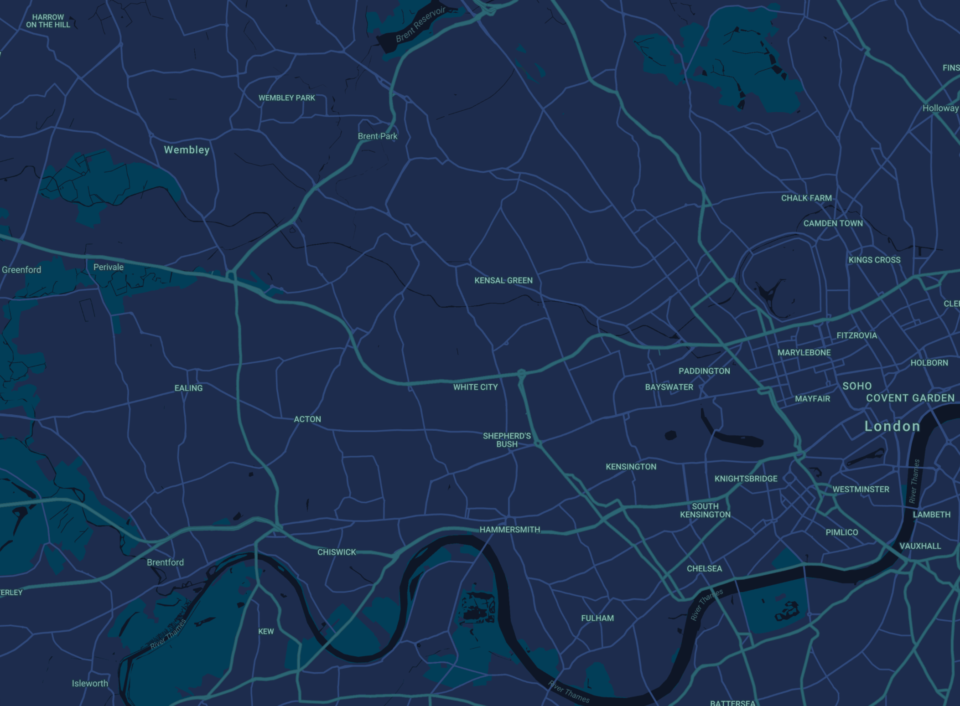 Areas We Cover
Indoor gyms, home spas, swimming pools, modern kitchens & bathrooms, AV lightings, passenger lifts & installation, lofts, conservatories and more. These are the aspirations of any homeowner - don't you agree? Have you considered your home refurbishment to meet these standards? Well, if you have then we might be able to help you. If you need your home refurbished in Central London, West London, Surrey or Middlesex, then you should get in touch with Reniam. We will ensure that your Central London property exudes elegance and style.
If you are searching for builders in Chelsea for your home refurbishment, or you need some refurbishment work for your property in Kensington, then Reniam is your ultimate building refurbishment partner. We are a full-service property development and investment agency that caters for Central London, West London, Surrey, and Middlesex areas. We will ensure that your home meets the standards expected in the contemporary London property market.
The areas we tend to cover are Mayfair, Bayswater, Queensway, Notting Hill gate, Knightsbridge and much more. If you are based in Chelsea, Ladbroke, Grove or Holland Park, then we can also provide our services to you. Or maybe you own properties in Hammersmith, Chiswick, Richmond or Sheen; again we can attend to your refurbishment needs. In short, we cover many areas in West and Central London such as Acton, Pinner, Shepherd's Bush, Eastcote, Willesden, Marylebone, Hampstead, Hatch End and much more. So, wherever your property is located in West or Central London, we can provide our renovation services as per your request.
Are you are thinking about leasing your home in Kensington?
Well, it is perfectly okay. After all, Kensington and its neighbouring areas are an ideal settlement for several French, Spanish, Italian, Middle-Eastern and American expats. You only need to contact Reniam to refurbish your home and get it in prime condition to start reaping huge ROIs. Of course, Kensington is a high-end location that neighbours the affluent centres of Chelsea and Knightsbridge. Property prices are very high in these locations, and you probably want to increase the value of your home. Right? Great, so go ahead and refurbish it, so you can increase the value of your home and earn more from it?
Our team of experts in offering home development solutions, especially in offering refurbishment in Kensington and Chelsea areas of London is unassailable. As affiliates of the Federation of Master Builders, our approach to work is anchored on professionalism and excellent customer service.
So, if you are contemplating a home refurbishment in Kensington, Knightsbridge, Hampstead or any other locations mentioned, do contact us, and we will handle that project for you. Our home refurbishment business provides you with modern kitchens and bathrooms, AV lightings, passenger lifts and installation, extension, and lofts and conservatories refurbishments.
Home refurbishments are very common in Chelsea and Kensington areas of London. But, how sure are you that the company undertaking your home refurbishment project will deliver an awesome job? Or, are you seeking builders in Chelsea with a reputation for undertaking home improvement projects? Then you should seriously consider our services. We are so much into details. Yes, we leave nothing for chance. Our resolve is to ensure that your home gives you the luxury you deserve, and if you candidly just want to increase the value of the home, we are here to help you go through the home improvement process seamlessly.
Ready for a free Consultation?
Are you ready for an initial no-fee consultation? Well then, why not call us on 078948 77574 to find out more about our top-notch building services. We will furthermore organise for a free assessment and estimation at a time convenient to you.  Also, you can email us at info@reniam.com, and we will expeditiously get in touch with you to knock around the details of your project.
We cover the following and surrounding areas:
W1 W1K Builders in Mayfair
W2 Builders in Bayswater
W2 Builders in Queensway
Builders in Notting Hill gate W2
SW7 Builders in Kensington
SW1 Builders in Knightsbridge
SW7 Builders in Chelsea
W10 Builders in Ladbroke Grove
W11 Builders in Holland park
W6 Builders in Hammersmith
W4 Builders in Chiswick
TW10 Builders in Richmond
SW14 Builders in Sheen
W3 Builders in Acton
HA5 Builders in Pinner
W12 Builders in Shepherd's bush
UB6 Builders in Greenford
HA5 Builders in Eastcote
NW2 Builders in Willesden
W9 Builders in Marylebone
NW3 Builders in Hampstead
HA5 Builders in Hatch end